This is the new topside site, all the photo galleries and the video galleries are constently updated.
The newest link to be added to topside is the games page with 3 rolling games including 'Frankie Morales Game v.2' so check it out...
New Street galleries two and three have now been added to the photo pages...
New Bails Section
The bails section is here, with video bails from park and street so check it out!
Chris Haffey - One crazy Bitch
The picture above (click to enlarge) shows Chris Haffey grinding the 666 rail, this rail is 666 feet long, hence the name 666 rail. Amazingly he stayed on the rail from start to finish and below there is a link to the video of him doing this.
Click HERE to see Chris Haffey grinding down the 666 rail.
Spry - Marton Handrail Sequence
There may be a Sequence page coming soon, if i can get enough photos together, so look out for it...
Click to enlarge!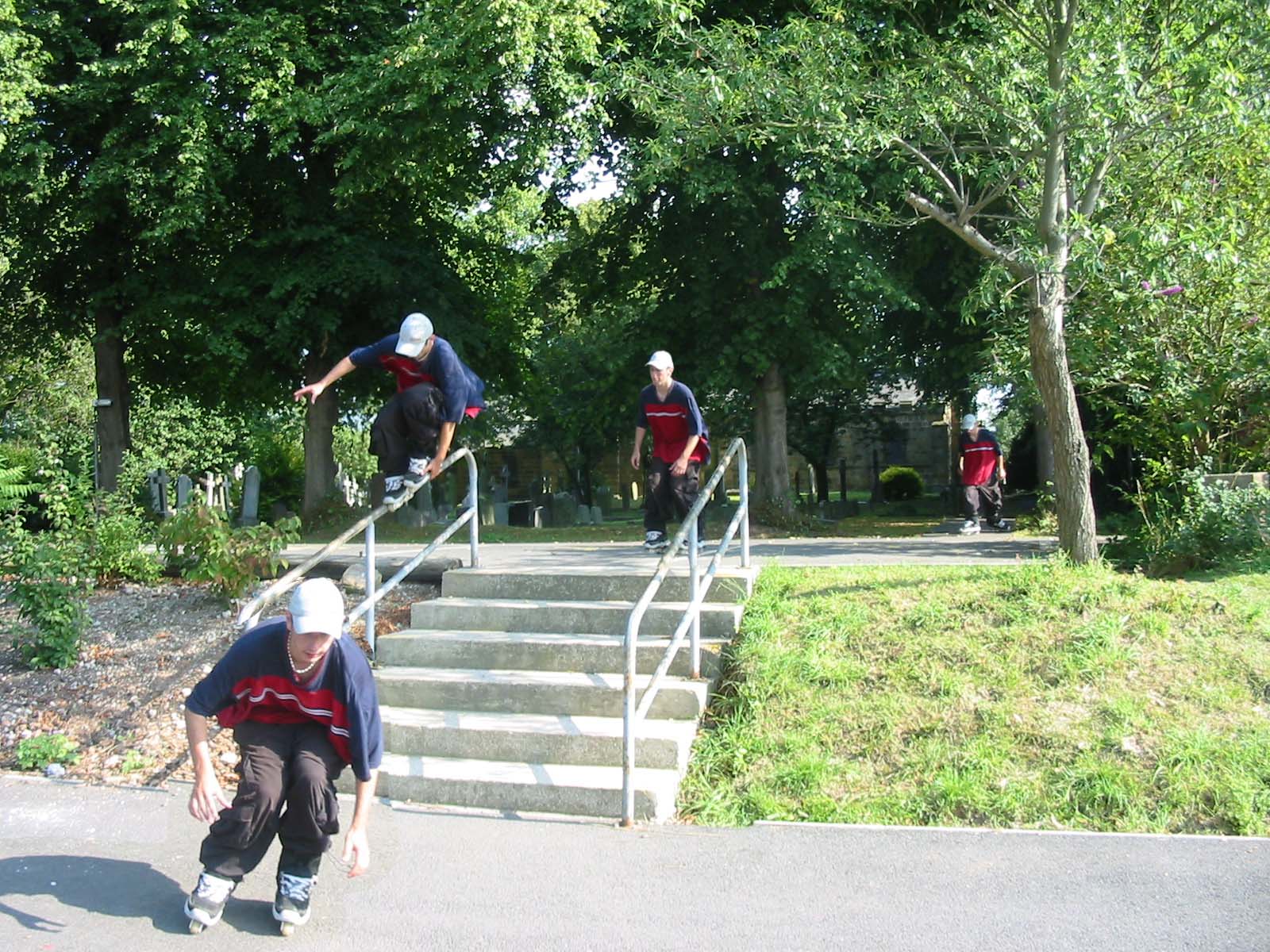 Disclaimer - please read!
The activities shown on this site are dangerous and potentially fatal. makers of www.topside.xs3.com and other contributors accept no responsibility for injuries or death occurring while taking part in the activities shown on this website.